Kawasaki ZX-6R 2002 decals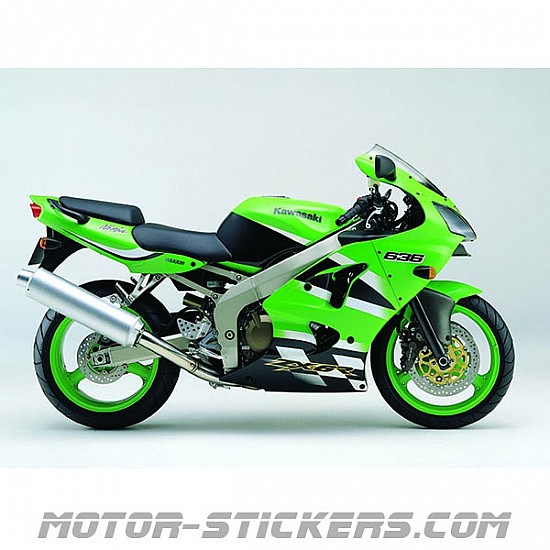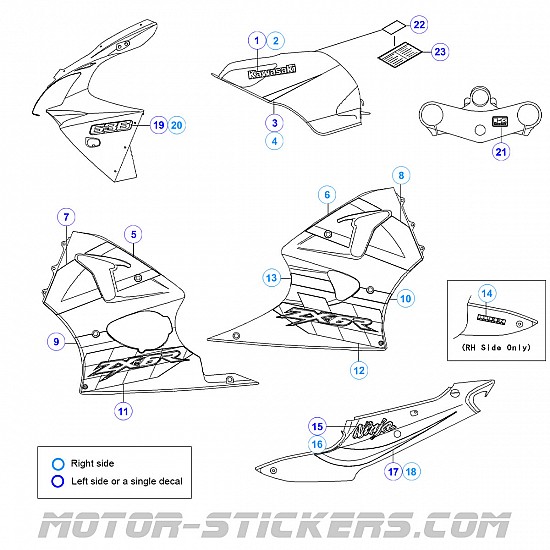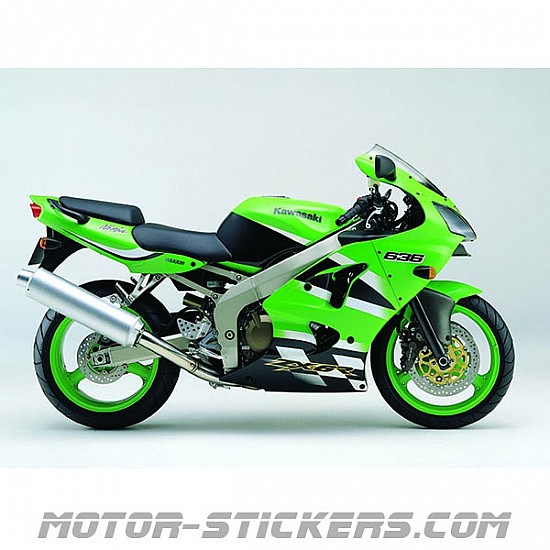 Reproduction Decal Kit for Kawasaki ZX-6R 2002
Perfect fits the original fairing set.
Carefully selected colors almost identical to the original ones.
Made in the same way as OEM stickers.
High quality long lasting decals.
Printed stickers are high quality vinyl material + lamination.
Decals can be covered with clear coat.
Possibility of change colors without additional costs.
100% Satisfaction Guarantee or Money Back!
Made in Poland.
We specialize in aftermarket reproductions of discontinued or hard to find decals.
Sticker numbers explanation

Front fairing decals

19, 20

Left fairing decals

5, 7, 9, 11

Tank decals

1, 2, 3, 4, 22, 23

Right fairing decals

6, 8, 10, 12, 13, 14

Tail fairing decals

15, 16, 17, 18

Other decals

21
Basic vinyl color

OEM fairing color

Decal background in the same color as the OEM fairing color.

Transparent color

Transparent decal background. After application, the background color of the sticker will get the color of the fairing.
Looking for 100% original OEM decals? We've got something special and brand-new for you. Check out OEM-MotorDecals.com for our full range of genuine motorcycle decals.
Kawasaki ZX-6R 2002 decals
Availability:

In Stock

Brand: Kawasaki
Model:

ZX6R 2002

Color:

Lime Green 7F