Honda CRF 1000L Africa Twin 2019 decals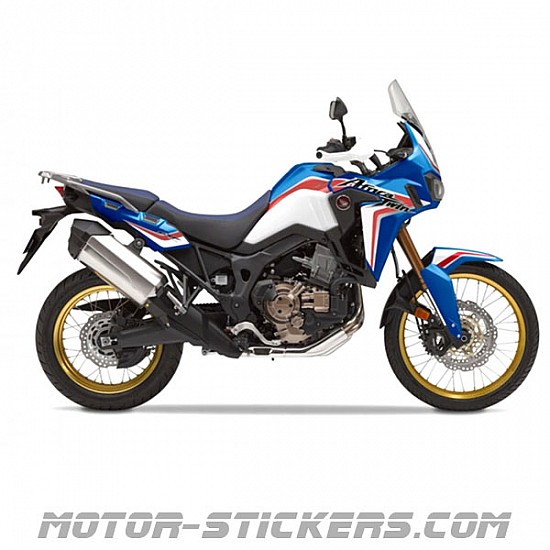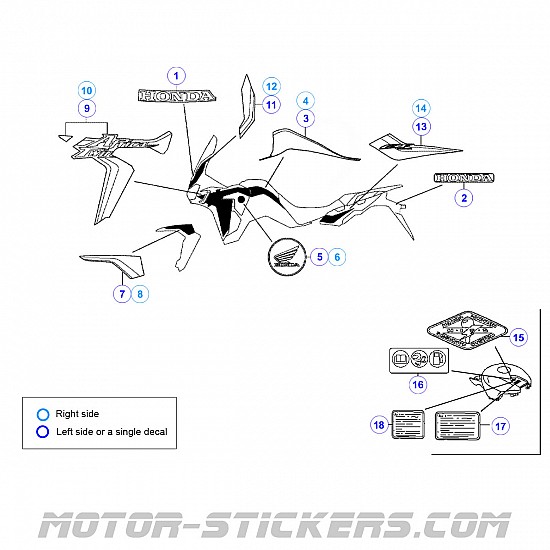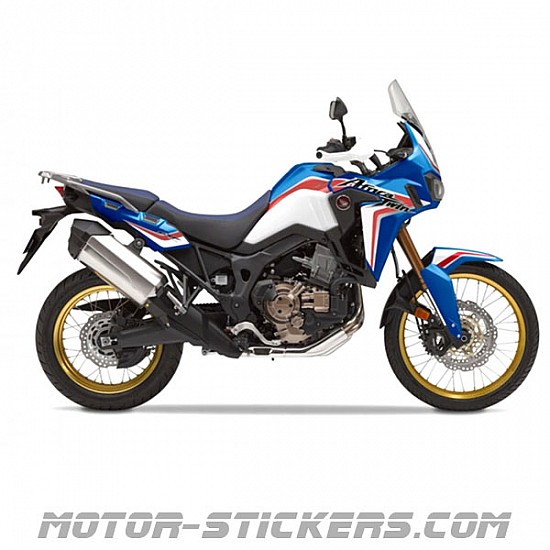 Reproduction Decal Kit for Honda CRF 1000L Africa Twin 2019
Perfect fits the original fairing set.
Carefully selected colors almost identical to the original ones.
Made in the same way as OEM stickers.
High quality long lasting decals.
Printed stickers are high quality vinyl material + lamination.
Decals can be covered with clear coat.
Possibility of change colors without additional costs.
100% Satisfaction Guarantee or Money Back!
Made in Poland.
We specialize in aftermarket reproductions of discontinued or hard to find decals.
Picture of the stickers is only illustrative - shows what is included in the decalset.
The colors of the decals for a particular motorcycle may be different than in the picture shows.
No worries, the stickers will be made in colors appropriate to the selected color of the motorcycle.
If you want stickers in completely different colors than those originally on the bike, that is of course possible. Please contact us and describe in the email which colors you would like to replace, or even better, send a photo.
Sticker numbers explanation

Front fairing decals

1

Left fairing decals

5, 7, 9

Tank decals

3, 4, 15, 16 , 17, 18

Right fairing decals

6, 8, 10

Tail fairing decals

2, 13, 14

Fender front decals

7, 8
Basic vinyl color

OEM fairing color

Decal background in the same color as the OEM fairing color.

Transparent color

Transparent decal background. After application, the background color of the sticker will get the color of the fairing.
Honda CRF 1000L Africa Twin 2019 decals
Availability:

In Stock

Brand: Honda
Model:

CRF 1000L Africa Twin 2019

Color:

Glint Wave Blue Metallic B197